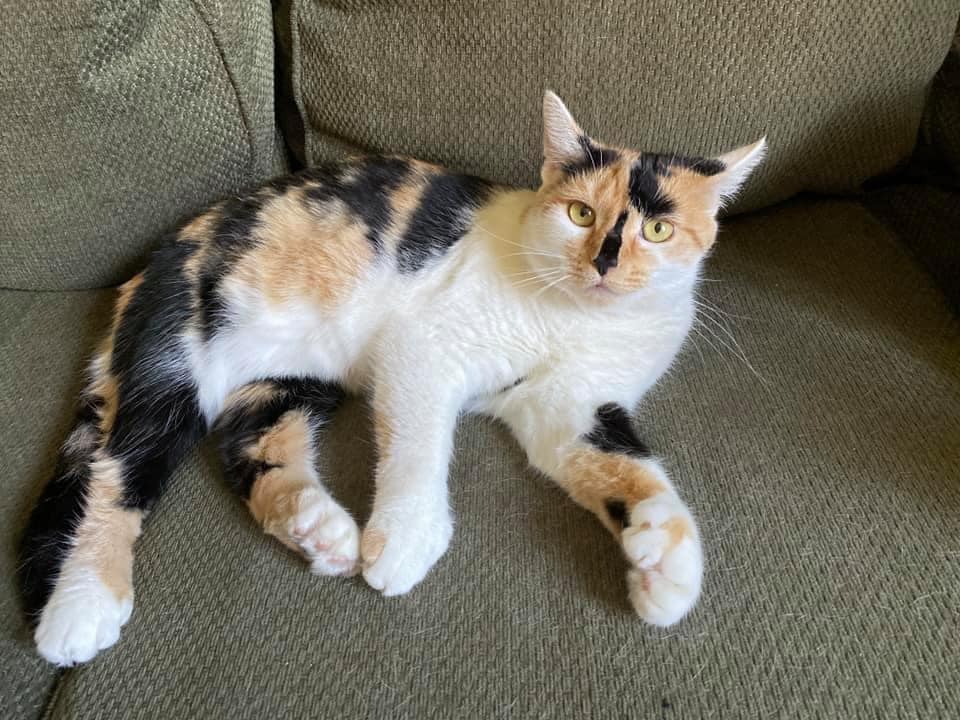 While we had an exciting day of adoptions and potential adopters come to our event, one of our most rewarding adoptions was for Polly. This sweet calico girl found her forever home with the man who has been fostering her for us. We know she'll have a wonderful life with him and her sister Brenda (formerly Shadow) who was also adopted through us.
We sure do love happily ever afters.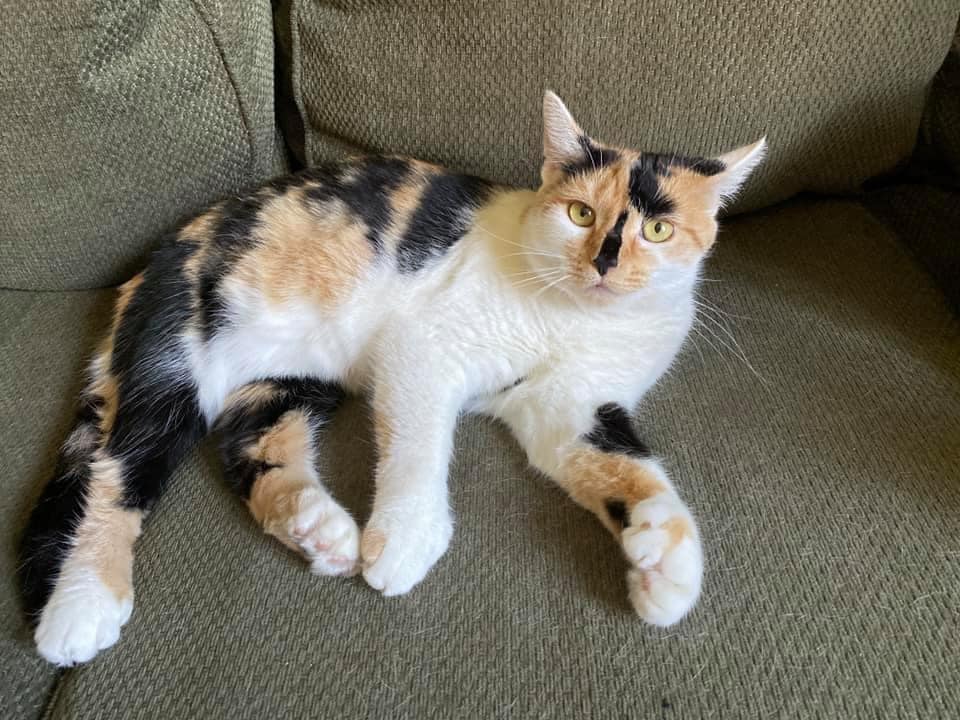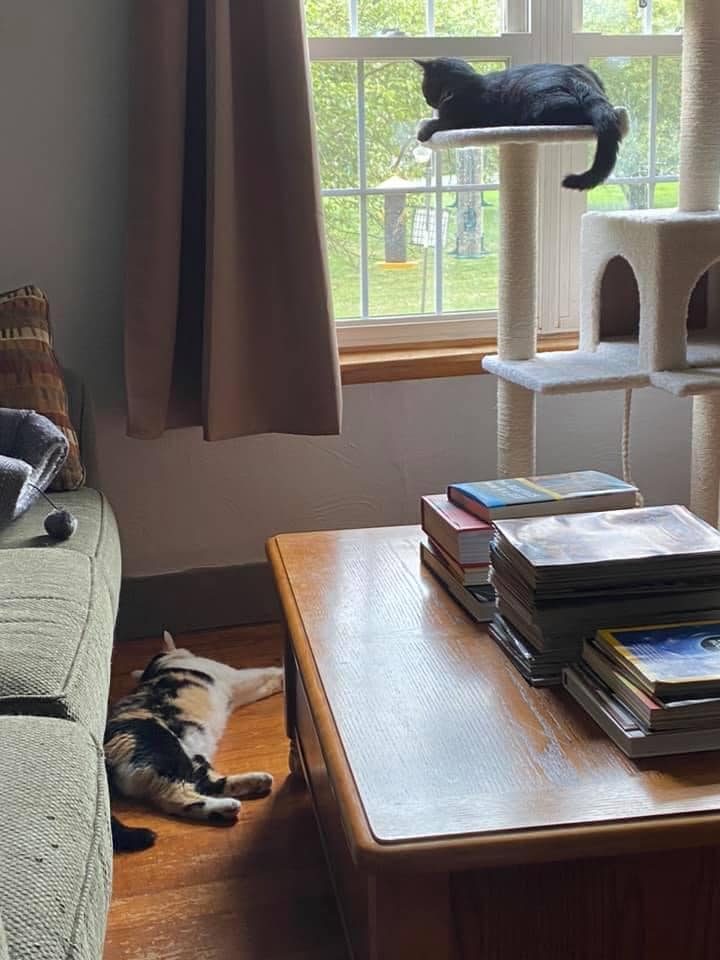 Polly and her sister Brenda enjoying their wonderful home together.